Sparta STOP & SHOP Partnering with BARKS!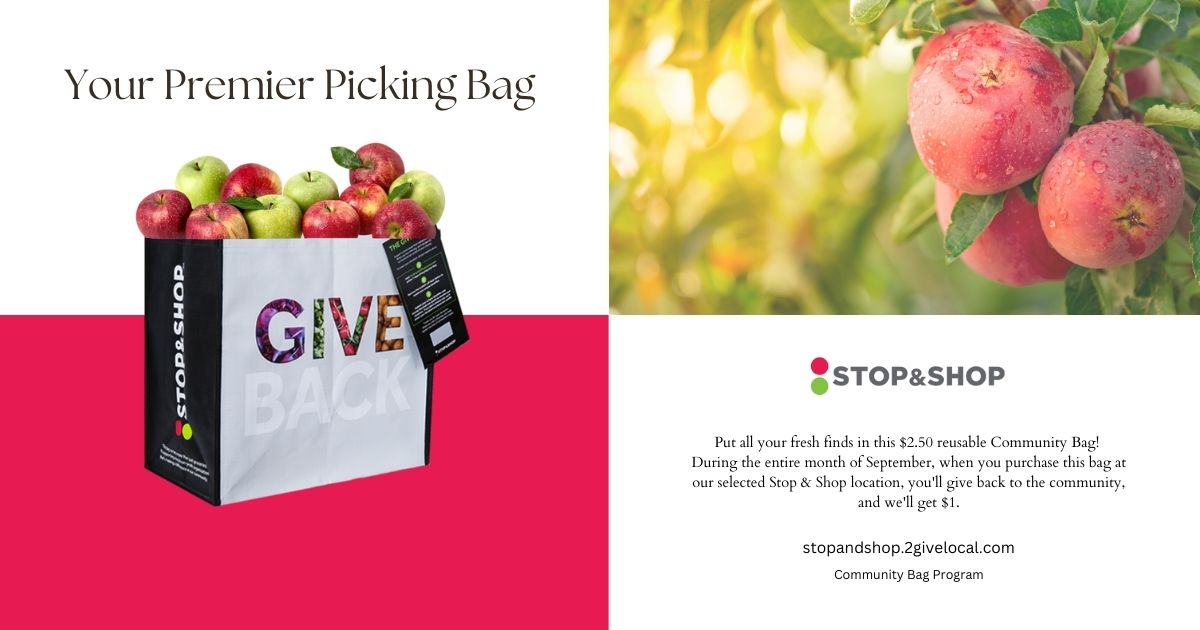 During the Month of September, BARKS gets $1.00 for every reusable Community bag purchased at the Sparta Stop & Shop!

Please help us to help them.
Put all your fresh finds in this $2.50 reusable Community Bag.
During the entire month of September, when you purchase this bag at our selected STOP & SHOP location, you'll give back to the community.
And we'll get $1.00 !!!